This book, published November 2009, has become an instant Python Press best seller!
Here is what readers and reviewers have said so far
"...An adventure in magical and practical Earth awareness" Nexus magazine, Australia
"A very practical and thoughtful guide for the eco-spiritual gardener, bringing awareness to the invisible dimensions of our landscape" Rainbow News, New Zealand
" It is a delight to have read 'Sensitive Permaculture'. Thankyou for your words of wisdom" Callie
You have made permaculture so easy and alive---and sweet" Joy (Taiwan)
"I really enjoyed the book and found it hard to put down"
Celia Leverton,
Permaculture Association of Tasmania
"Lovely book!"
Morgana
Pagan Federation, Holland
************************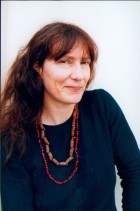 Once again Alanna Moore has published a book that combines practical knowledge with a completely unselfconscious spirituality. Her seamless combination of these two elements make her book unique in an area that is largely dominated by the strictly secular.
Sensitive Permaculture might surprise some folk who have come to understand Permaculture as an entirely material undertaking, but for those who include it as part of their personal spirituality it will be a refreshing delight.
Alanna has spent a life time researching and practicing the art of Geomancy, "assessing and balancing the subtle energies of places", and in this new book she turns to Permaculture, also a lifetime interest.
Her "Eco-spiritual" approach to the basic ideas and parameters of Permaculture leads one into a new way to view our landscapes, opening up a sight of the invisible dimensions of the countryside. Her absolutely calm and unselfconscious references to the spirits of nature and their relationships to the practice of Permaculture draw the reader into a new view of what is possible.
To find someone who can speak of dowsing at one moment and give you a design for a slow cooker at the next, who can advise on vegetation mapping and tell you about the best way to contact garden devas, is a wonderful experience. And for those who have only ever seen Permaculture as a kind of glorified garden guide it will be a revelation.
Alanna Moore is a prolific writer, and all her books are packed with amazing, practical and thought provoking information, free of waffle and padding. Her international reputation as an expert in all fields she writes on is richly deserved.
Reviewed by Linda Marold